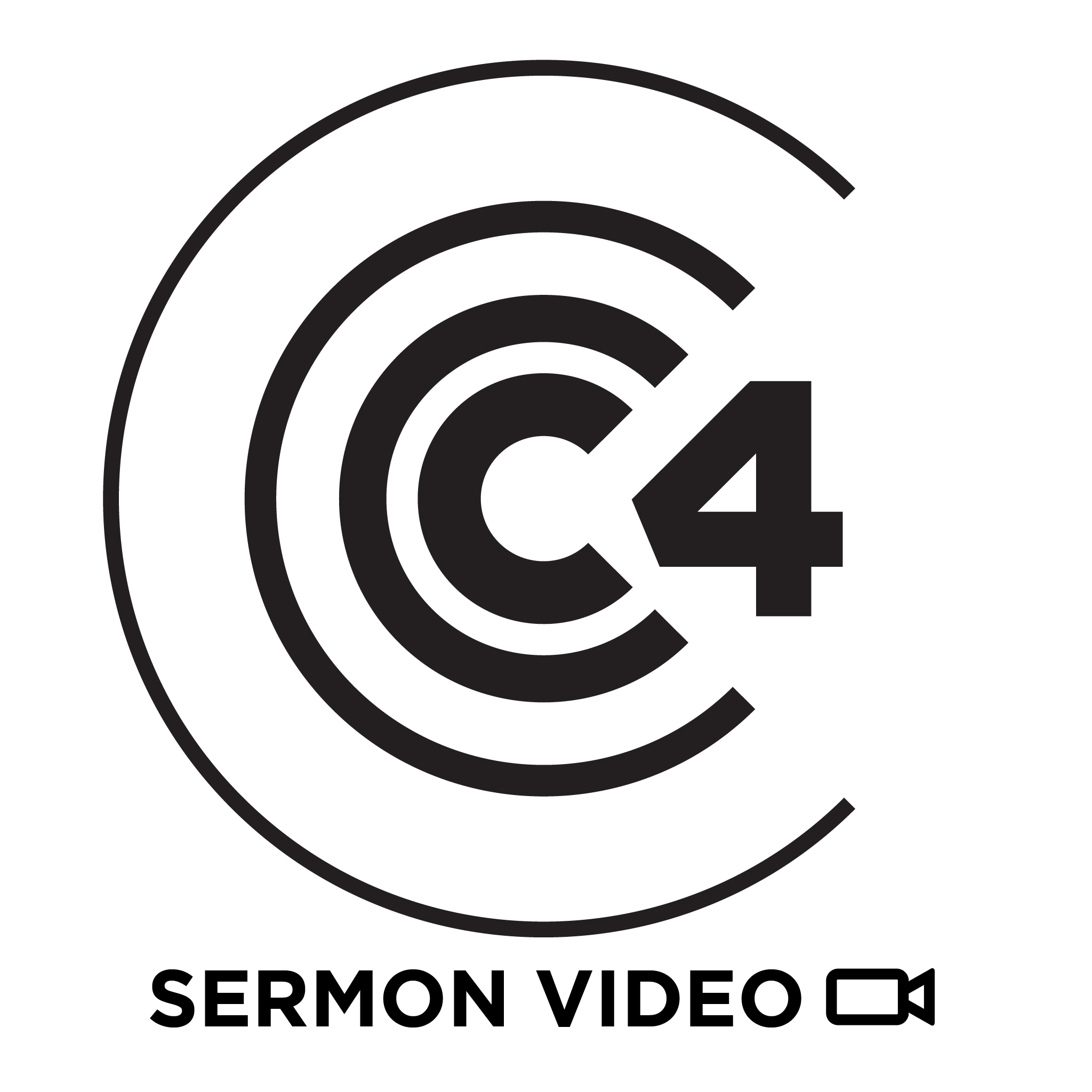 Speaker: Dave Adams
Scripture: Matthew 26
Sermon Description:
This Easter at C4 we've been asking the questions "Whom do you trust and whom do you follow?" Some trust in wealth. Some chase beauty. Some follow power. Some want promotion. Some demand likes. This Easter we're saying,"GIVE US JESUS!". On the night that Jesus was betrayed Matthew records the events this way. Matt 26:57 "Those who had arrested Jesus took him to Caiaphas the high priest, where the teachers of the law and the elders had assembled." So what do we know about Caiaphas? Why is he so important to make it into the Bible. There are a lot of things we know about Caiaphas and understanding each of them is going to help shed light on exactly what is going on in this so-called trial of Jesus that eventually leads to his crucifixion.
Why was Caiaphas so bent on getting rid of Jesus? What was it about Jesus that rubbed Caiaphas the wrong way and drove him to such extremes to seek the death penalty, even through unusual and illegal methods?Remember Caiaphas is the High Priest and a Sadducee. He doesn't like Jesus brand of spirituality. All this talk about heaven and the Kingdom of God. About love and forgiveness and prayer and fasting and giving - all with the right motives. I'm sure Caiaphas felt the threat to his religion when Jesus would address demons and cast them out of people. As a Sadducee Caiaphas didn't even believe in the demonic, yet hundreds maybe more were telling of the freedom they'd found when Jesus spoke. There was a power & authority in Jesus that threatened everything Caiaphas believed, trusted in and stood for.
Here's what Caiaphas helps us see on Good Friday 2019. It was true that night before Jesus went to the cross and it's true in this room right now. Jesus plus anything leaves you with nothing - that's called religion. But Jesus plus nothing gives you everything - a faith based relationship. 
Caiaphas has made his choice.
So what do we do when Jesus challenges us like he did Caiaphas? Do we want Jesus or Caiaphas?  What will we do if Jesus threatens everything we hold valuable. Is he worth more than our power, our connections, our influence, our position, our good looks, our wealth, etc.
Can you honestly say today "Give me Jesus?"
Series: Easter 2019
Series Description: 
All of us want purpose, all want meaning, all want peace in the end. Which of course is part of being human, part of the human experience. And this leads all of us today seeker and skeptics, believers and unbelievers to ask where can one find these identity giving moments. Can it last more than a moment or is it always fleeting? Some of us trust in wealth, many chase beauty and youth, others follow power. Most want promotion. Some demand likes and status. We clamour around certain  movements, systems of thinking found in books and podcast or other people or ourselves to find purpose to escape it all. Politics, video games, sex, money, jobs, friendship, food, travel, religion, Netflix, spirituality, mindfulness, control, manipulation the list goes on and on.
And it is here  in this ongoing search that 3 people in the story of Jesus just before his death bring so much of this home. One is the best expression of political power and self-reliance, another the best that family connections and religious power hold and the last is what rebellion and brut force can bring,  a Pilate the Roman leader and there is Caiaphas the high priest, and Barabbas the insurrectionist. We enter the Easter moment just before Jesus is confronted by Pilate and the Barabbas
And as we look at each historical person the question to all of us if we truly allow this to happen will be who do you trust in, who do we do want, who can give us real purpose, peace and meaning, identity?